SCHEMATIC REVISIONS: Penn General Purpose Levelwind 9, 9LH, 109, 109LH, 209, 209LH, 209LC and 309  1
Currently revising from Penn's most recent schematic revisions
Adding all the design change notes etc.to our MRP schematic pdf files
https://www.mysticparts.com/PennParts/Conventional.aspx#GPLevelwind
UPDATED 9, 9M, 9F, 9S, 9MF, 9MS Peerless Monofil
UPDATED 9-LH, 9M-LH Peerless Monofil (Left Hand)
UPDATED 109, 109M, 109F, 109S, 109MF, 109MS Peer Monofil
UPDATED 109-LH, 109M-LH Peer Monofil (Left Hand)
UPDATED 209, 209M Peer Monofil Sr.
UPDATED 209-LH, 209M-LH Peer Monofil Sr. (Left Hand)
UPDATED 209LC Line Counter Peer Monofil Sr.
UPDATED
309M Super Peer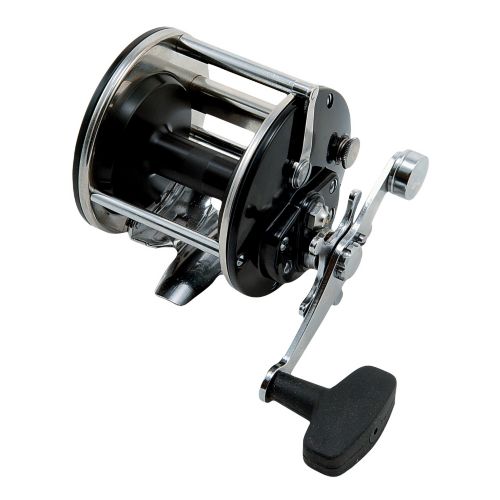 MAIN AND PINION GEAR DESIGN CHANGES!
One of the big changes over time for these was in the 209LC gearing (RATIO 3.2:1) being backwards compatible. As Conversion Kit for: 25, 26, 27, 155L, 160L, 180, 209M (Original gearing was (RATIO 3:01)
LH 155-LH and 209M-LH reels teeth counts updated in the conversion info
and kit for the 209LC gearing
So I fleshed out the notes on our schematics and online so it's basically everywhere it would need to be to be seen.
LEVEL WIND GEAR DESIGN CHANGES!
For the 209M:

On early run models of the 209 reels (1958-1960ish): The idler gear and the levelwind drive gear originally had slightly different dimensions. Penn changed the number on the drive gear to reflect this but the idler gear number was never changed.

WARNING! If your diameters do not match the current parts, you will need to change all three gears. We recommend that you measure the metal gears, due to the way the plastic gear wears. See below similar products and chart.

| Orig. Gear | Current Gear with sizing |
| --- | --- |
| 45-209 | 45N-209 level wind drive gear (O.D. 17.86mm, 11/16", .703 in) |
| 64-209 | 64-209 plastic idler gear (O.D. 21.35mm, 13/16" **, .841 in.) |
| 66-209 | 66N-209 brass level wind drive gear (O.D. 9.25mm, 11/32", .366 in. ) |
| | ** = just a hair over this measurement. |
There are other smaller changes, you can review the schematics in each reel's part section to see things that happened over time in our notes.
Specs page updated to the newer format
~Mo, Parts & Tech Support